To-do list's were amazing. Its one of those things that you wake up , decide to be amazingly productive, make an elaborate to-do list, and then forget it on your refrigerator. The next day you make another to-do list then forget it on your refrigerator anyway.
Thanks to apple's iPhone we all can afford similar looking cheap rip-off's. Not to mention the internet plans these days. Few years back you would have had to sell a kidney to get a decent internet connection and a painful tone to live with. That scene has changed these days. Network providers want you to use as much internet as possible, just enough so that you don't get a tumour. They want you alive, the bills aren't going to pay itself.
The point I am trying to make is: WE LIVE IN A CONNECTED WORLD. Life is no more about you unless you are locked up or SIRI is the only girl voice you listened to all day.
Thanks to smartphone's,communication has become easier than sending little notes through pigeon's. These devices impact personal productivity in unprecedented ways.For example, Thanks to facebook, did you know my friend just checked into MTR and I am just here eating curd rice ?.Well ! now you know. There are other positive impacts too. You never forget your nifty to-do list because you carry smartphone everywhere you go. Everyone knows the hours of candy crush you play in the rest rooms.
But these to-do apps have one common problem. Its impossible to create a task for someone else. For instance , What do you think makes more sense ? My friend creating a task to return my LOTR dvd or me assigning him a task to get my LOTR dvd ? Being the friend that he is , the chances of him creating the task is as good as the son of a major political head becoming our next PM.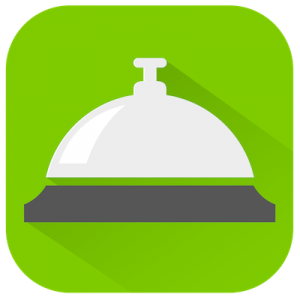 Unlike standard to-do apps that help in creating task that you have to do.Remindus is a productivity app that focuses on getting work done from others. Its available on both android and iPhone.Create a reminder , assign it to you friends. The app takes care of the rest. You and your friends can interact within the app to get the stuff done right.Install this app and give it a try. If you love the app then ask your friends to install it.If you don't love it we'll address your issue and then ask your friends to install it .
We have put in a great deal of thought and effort in making this app a reality. Our only hope is that it helps you. See complete set of features